About
Resource Development Consultants Limited (RDCL) specialises in geotechnical engineering and consultancy. Their team of geologists, geophysicists, engineering geologists and geotechnical engineers bring project experience that spans a wide range of engineering projects across New Zealand and Philippines.
Number of staff
35+
Location
New Zealand, Philippines
Follow
Website
Twitter
Facebook
LinkedIn
Vimeo
Synergy product
Synergy cloud — Enterprise
How RDCL engineering consultants use Synergy to grow through a labour shortage
Challenges
Old, unlinked systems meant an inability to clearly see which projects and employees were performing effectively and efficient

Generalist planning software making it difficult for everyone to see progress through stages, tasks, and deliverables on projects

Clunky, outdated software wasting specialists' time on administration

Disparate, siloed management systems making the integration of critical business-wide data impossible

 
Benefits
Real-time dashboards present project and resource progress at a glance, for quick, well-informed decisions
Industry-specific planning boards, Kanban boards, and to-do lists mean everyone has clarity over project progress
A software platform built specifically to save AEC professionals' time on admin, so they can do what they're truly good at
AEC-specific features and add-ons that cover data for financials, projects, CRM, HR, and more, allow an integrated and complete view of the business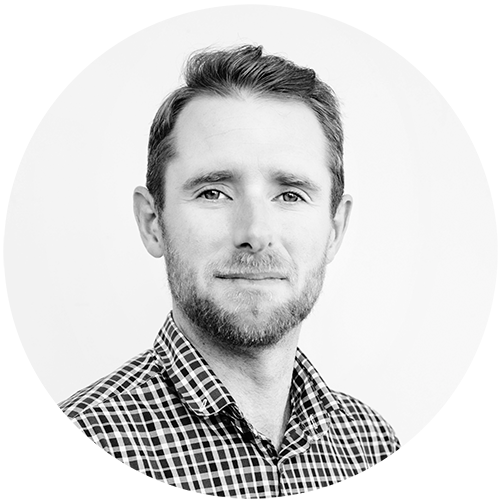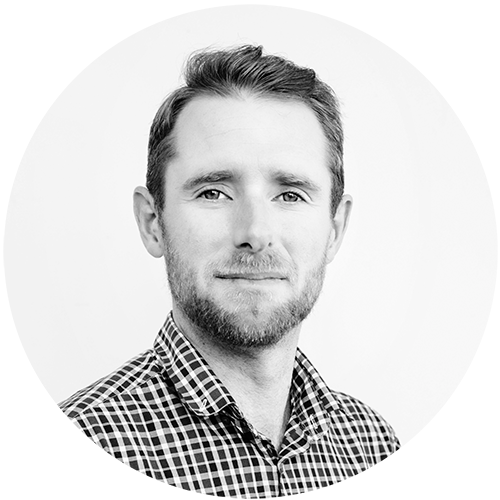 Logan McLennan
Operations and BD Manager
Logan's key skills and responsibilities at RDCL centre around operations management, business development, and oversight of geophysics department and operations in Philippines.
"There's lots of different project management type software out there," says Logan, "but we use the flexibility of Synergy to see an incredible level of detail or just as a broad-brush view — that side of it is really easy and user-friendly. It fits into the industry that we're working in."
Situation
RDCL's operations and business development manager, Logan McLennan, says the RDCL team "are one big whanau – which is the Maori word for extended family (it's much deeper than that, it's a cultural understanding, but that's the easiest translation for non-New Zealand-based people)".  
What this whanau means for RDCL, is a group of geotechnical engineers, geophysicists, and engineering geologists who aren't just there to work, but to collectively use their expertise to create the best possible outcome in solving their clients' problems.  
That's a family that makes sense to us at Total synergy, and one we're pleased to be helping. 
BENEFITS 
With the government's investment drive into new infrastructure to bolster the covid economy, it's very difficult to keep the economic train moving with a closed border, pandemic provoked labour shortage. The building and civil industries in New Zealand are busy. Really, really busy.  
Their average of six jobs a day and more than 35 staff, mean RDCL is no exception to this regional rule. More work, less labour resources. Logan says the team there are always expanding their use of Synergy software's functions to increase their clarity on business and project performance, to forecast revenue and capacity. Especially during times like this, the benefit of identifying future risk and current performance, in real time, is critical. 
"There's lots of different project management type software out there," says Logan, "but we use the flexibility of Synergy to see an incredible level of detail or just as a broad-brush view — that side of it is really easy and user-friendly. It fits into the industry that we're working in." 
SOLUTIONS 
Elastic planning and Kanban boards – "everyone can see what's happening"  
Growing from a smaller team of 15 where a single engineer took a single project all the way through to completion meant that a lot of project information was staying in managers' heads. "Now, we're three times the size," says Logan, "we can't interact with every staff member that may be involved in a job anymore — that's where Synergy's to-do lists, Kanban boards, and capacity planning come in, so that everyone can see what's happening, when it's been completed, and we're able to ensure we meet deliverables and targets." 
Simple project financials  
RDCL used to use another workflow software that wasn't industry specific. Their old system was good for tracking hourly rates, and not much else. For many practices this means they need to create multiple projects for the one job in order to cover the varying fee types. 
"With Synergy software, the ability to use a combination of capped fees, inspection rates, day rates, hourly rates and whatever else we need, on a single project allows us to be a lot more flexible, which is great — and then we can look at the project financials really easily."  
Beyond minimum safety requirements 
With earthquakes occurring daily in New Zealand, and the heart-wrench of the 2011 quake that destroyed much of Christchurch still fresh, the safety requirements of RDCL's work remain at the heart of what they do. This makes the balance between effective budgeting and high-standard delivery on their projects pivotal. 
"If everyone just builds to the absolute minimum level, not to the best level," Logan says, "then the next earthquake that rolls through could be different, it could affect buildings and infrastructure in a different way, and everything will come crumbling down again. New Zealand just can't afford that. So, we make sure we can do things better — spend the right money in the right places. What RDCL wants to do is reduce societal loss, not only because doing good engineering works, but also because without it the economy of the nation and families won't survive the next big shake." 
Letting staff do what they do best 
The RDCL family believe in making it as easy as possible for their highly skilled employees to do what they do best. They use Synergy cloud software to spare their staff from wasting hours in administration.   
"We just want to allow the staff to be engineers, geologists, and geophysicists," says Logan, "let them do that part of their job and not have to worry about figuring out who's available to do something, or when something's due, or how much money's left on a project — with Synergy we've got a really simple, robust system in the background that is a few mouse clicks away, that allows people to focus on what they're good at." 
Attaching project data to site locations 
Because Synergy is built with and for the AEC industry, one of the features of the software is that it generates latitude and longitude coordinates from a project site address. At RDCL they take those site coordinates then geotag information on their project server file that relates to that site. What's so good about that? 
"That's huge!" says Logan. "It means we can pump out everything on a map and look at an area of New Zealand where we've worked and start to generate heat maps". This means the RDCL team see not only where they've worked, but what type of work they've done there, and even filter that intel by project manager. It's all about small things that make the day easier. Things are moving faster and faster; data needs to be immediately accessible in order to keep pace with the evolving world.  
"Then you could add the monetary value or assets assigned to that project with that unique latitude and longitude ID. You can start to see where more time and assets are involved, which translates to more engineering. The data is all there, it's all about developing the metrics into useable and sensible trends to help you understand things better. For us, location data is a large driving force of what type of work we are getting involved with." 
A new perspective on HR 
The massive labour shortage in NZ means new horizons for RDCL's hiring processes. They've had to reassess the way they employ people. To do this, the team are taking a more community-based approach to the recruitment drive. 
"One of the biggest aspects for the company to grow," says Logan, "is that we still need the qualified engineers, and we'll still employ them when they come around, but we are focusing on bringing new people, with diverse mindsets, from all backgrounds on board, training them up, working with our engineers to the highest standards. It's about developing and growing a community around you." 
It's a new way of approaching how AEC businesses will be run in the future. Asked if RDCL would be using the SynergyHR add-on to manage that process, Logan said "why wouldn't we, it's the same with SynergyCRM — we've got a platform that people understand and if it makes life easier, then let's go for it. If we can save people's time, that works well from a financial perspective in the business, but if we can relieve people's heartache and frustration, that's 10 times more valuable than saving 20 minutes."