About
Edgley Design believe good architecture is the result of a close collaboration between client, architect, and expert consultants and makers. Their work has been widely published nationally and internationally and has won many awards, including RIBA London awards in 2015 and 2016.
Number of staff
6
Location
London, United Kingdom
Follow
Website
Instagram
Twitter

Synergy product
Synergy cloud — Business
How Edgley Design use industry-tailored software for their bespoke approach
Challenges
Generalist software solutions that don't meet the demands of a built environment business's project, stage, and phase basis

 

Server-based business and project management software becoming outdated and unresponsive

 

Clunky timesheet software meant employees not entering timesheets and administration on all levels failing as a result

 

Staff logging time in the wrong place, under the wrong projects, phases, stages, and tasks made administration time consuming and complicated 

 
Benefits
Synergy software is built with and for architects, engineers, and built environment design professionals to meet the specific needs of the industry

 

Synergy business and project management software is built for the cloud and releases updates, new integrations, and fresh features each month

 

Synergy's timesheet feature is user-friendly and made specifically for built environment design firms and their employees

 

Synergy's task lists and timesheets can be restricted to only allow time to be booked where it's supposed to be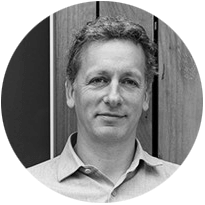 Jake founded Edgley Designs in 2004 and is the firm's practice director, where his dual approach to architecture and development has remained his focus.
"If you're running architecture projects, the whole thing, in terms of timekeeping and billing, it's all about the stage nature of projects. Partly because you quote in stages, but also some stages get billed differently, some are fixed fee, some are hourly rates."
Situation
Edgley Design touches every element of their built environment designs with their passion for "creating spaces that are a pleasure to live in, work in, and admire". From their dual approach to architecture and development, to designing and manufacturing their own joinery, every aspect of their process reflects a "love of the craft of things".  
Owner and director, Jake Edgley, says, "We're a bit different because we're kind of half developers, and that's what's always made it work. I think the fact that we develop as well as design, shows we know another side, a client's side to projects. When we do our own development projects, we do the interiors. We make our own joinery. We are the contractors. We even do some of the manufacturing ourselves. 
For the Edgley Design team the ideas that come out of their self-built projects, go into clients' projects — where they don't have as much time, they use ideas they've already developed. Clients get the benefit of all the time and research undertaken in their development projects.  
"If you want projects to be well-resolved, then a lot of time goes into it. And that's where Synergy comes in", says Jake. 
Indeed, it is. Edgley Design's detailed and bespoke approach to each project, needed a tailored but flexible software system to support it. From budgets and billing to timesheets. 
Lame legacy software 
Founded in 2004, Edgley Design began using a business and project management software that was designed for architects. However, over the past five years, that software has generalized — broadening its scope to encompass all industries. In the process, Jake says, "it lost that fundamental stage-based structure". 
"If you're running architecture projects, the whole thing, in terms of timekeeping and billing, it's all about the stage nature of projects. Partly because you quote in stages, but also some stages get billed differently, some are fixed fee, some are hourly rates."
Solutions
A stage-based project management system for a stage-based industry 
Synergy software is made with and for architects, engineers, and construction (AEC) design professionals. That means a software solution that caters specifically to the project, phase, and stage-centric nature of the industry. For Edgley Design it means they can utilize the platform's flexible rate groups and stage budgets to reflect the particular details of each project.  
Lockdown — the perfect time for transforming 
Jake took Edgley Design and implemented Synergy in 2020, as the global pandemic took hold. "I actually jumped on it because the lockdown was such a good time to do it — there was a couple of months when all of our work ground to a halt, it was much easier to change software while we weren't right in the middle of a lot of projects. 
Jake explained that the covid-19 pandemic meant they had the time for setting Synergy up properly. Working through the business and project management software one layer at a time, Jake says, "there's a lot of functionality there — we're just working through one section at a time. One of the things I like about Synergy, I think their help files are really good, and mostly you can work through it on your own. If not, the support team are amazingly willing to help." 
The cloud is crucial 
2020 saw everything move online, and into the cloud. Jake says that was definitely "one positive part of the year". 
"With our previous software we were already doing the timekeeping and billing in the cloud, but now we're on Microsoft Teams and we're actually all drawing on our iPads and everything's totally electronic." 
Jake says this cloud-based structure of their entire business makes that element of Synergy an essential component of the software for them. After all, the cloud is where everything is now. "I like that in Synergy, you can open multiple windows" he says. "I'll often have a couple of screens, and if I'm doing something tricky, I might have two sets of information on two screens, and it still works. It doesn't crash when you do that. That's perfect."  
Timesheets that staff actually like 
It's commonly understood across the AEC industry that getting staff to enter their timesheets is just plain hard. We could wax lyrical about why, but the point is, anything that helps them submit their time, helps your whole business. Jake knows this well. 
"It sounds like a small thing, but my staff really like the one-week timesheets. The whole thing revolves around people doing timesheets. If people don't do timesheets, nothing else works. And it is easier to get them to do a whole week — some of them are using timers as well. It's all a lot easier for them." 
Project task lists keep resource time in the right place 
From a management perspective, Jake says the principal importance of Synergy software lies in billing. In view of that, he has spent time carefully setting up Synergy in a way that works for his team and their priorities. 
"We've set up a list of project tasks, and there's only four or five in each stage. Each of those tasks is also a heading we use in our fee proposals." 
Additionally, Edgley's set up means every project has the same task list — and no one is able to enter in items like, 'I was on the phone'. It's that sort of discipline that means the business can run reports and see how the time spent on a project compares to what they quoted.  
"I spend time making sure that in projects, staff can only enter time against the stages that they're supposed to be", says Jake, "and that really helps, because the hardest thing to manage is moving time around if people have put it in the wrong place." 
Results
The future is bright for Edgley Design 
Apart from getting out of London lockdown, Jake and the Edgley Design team have a lot to look forward to. Specifically, a lot of design and development. And a business and project management software system that gives them more time for just that. 
"I like the craft of things. That's really what it's all about. It's often about taking simple, cheap, ordinary materials, and making them into something beautiful and functional through the process of design. Crafting and making as much as we can ourselves." 
Jake spends a lot of his time either sketching things or managing the Edgley Design office. "What enables us to do the projects we do is having a lot of systems for things", he says. "To be honest, a lot of it is specific to architecture, and most of it needs to be adaptable to the specifics of each project." 
Tailored, but flexible. That's why Synergy software and Edgley Design are such a good match.