About
In their own words, Cera Stribley architects have "a single purpose – to celebrate every aspect of what we do. We are more than architects; we are interior designers, planners, makers and problem solvers all under the name Cera Stribley". That lofty vision is one the firm has been squarely focused on since 2013, when, after a combined 15 years of working at Australia's top tier architecture firms, Dom Cerantonio and Chris Stribley joined forces to create Cera Stribley. They service many sectors of the building industry, including residential and multi-residential, commercial office, retail, hotel, hospitality and master planning. Specialising in both programmatic and conceptual design whilst maintaining commercially beneficial outcomes for their clients, the company has grown to over 70 staff members since their inauguration. Brilliant stuff!
Number of staff
80+
Location
Prahran, Australia
Synergy product
Enterprise
How Cera Stribley Architects enabled their continual growth by extending into the cloud
Challenges
Rapid growth disabling a true insight into what their day-to-day financials looked like
Long-term plans and growth unsupported by business and project management processes, procedures and standards
Timesheet software that doesn't integrate with accounting software creating more manual administration work and delays in business-wide perspective
Management problems arising from disparate, onsite locations of files and systems
Benefits
Synergy software provides detailed and industry-specific business and project accounting to give clear insight into the health of a multi-disciplinary architectural practice and its projects
A software system where project plans, document control rules, task lists and to- dos can all be tailored, standardised, and kept as templates
Synergy cloud operates as a platform that can integrate with other business software via connectors and APIs — giving an integrated, real-time, broad-view perspective on the business
Cloud-based software that enables all staff to access project documents, software applications, and files from anywhere at any time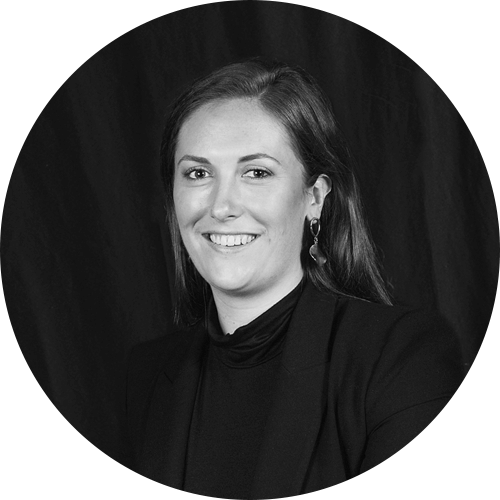 Kat Lethbridge
Kat is the studio operations manager of Cera Stribley Architects, an architectural practise in Prahran, Victoria.
"In the beginning, when the business was small, processes were able to be largely informal — it was easy to say to a colleague, across the office, 'Hey what are you doing? Where are you up to?' With our growth, and now the need for a work-from-anywhere capability, those old informal processes are impossible. Cloud software gives us that capability."
At six years old, Cera Stribley is an emerging practice, as far as architecture firms go. Based in Melbourne, Australia, the business began with four staff members, and now has 80 — a huge amount of growth in such a short time.
We got chatting with Kat Lethbridge, the studio operations manager for Cera Stribley.
With their rapid growth, the management team found they weren't able to get true insights into what their day-to-day financials looked like.
In the beginning, when the business was small, processes were able to be largely informal — "it was easy to say to a colleague, across the office, 'Hey what are you doing? Where are you up to?'" says Kat. The exponential growth meant that these processes had to be formalized.
As well as dealing with such an exciting upward trajectory, the typology makeup of Cera Stribley's projects has been changing. When the practice formed, the projects were predominately residential renovations. The growth has expanded their services into high-end multi-residential and major commercial jobs.
The company was initially using Synergy Practice Management (Total Synergy's older desktop version) when they set the practice up. It was a small team at the time which made that perfectly manageable.
As the team grew, founders Dom and Chris found they wanted a more flexible way to do timesheets. So, they started using a generic timesheet software, but in terms of reporting and how complex it can get, it wasn't really giving too much insight beyond timesheets.
Cera Stribley continued invoicing in Synergy Practice Management (desktop) because that's where the historical financial data was, and the timesheets were done in the timesheet system. When it came to the end of the month, a total invoice was pushed into Xero, so there was a record of cost and invoicing.
This went on for about 18 months until they moved from invoicing and recording all financial data in Synergy (desktop), to separating their timesheet records – but this software lacked the Xero integration required.
In September of 2018, Dom and Chris attended the Synergy product roadshow. It was timely for the business, and the new product development seemed an exciting leap forward for the software in the way it could assist processes to be managed. Their migration process to Synergy cloud began in early August of that year.
Benefits
Cera Stribley wants to be a leader in setting standards and procedures. It's about creating consistencies and building efficiencies. Synergy cloud has provided the perfect vehicle for them to do just that.
Now, when they do monthly invoicing, they use Synergy's WIP reports. Getting those bi-monthly WIP reports helps the business manage productivity. Kat says they are excited about rolling out use of earned value management (EVM) features.
"Fees are not always going to be reflective of the work required. Whether they're lower because it's a marketing opportunity, or perhaps your stages are weighted differently," Kat says. "EVM is really great for our senior leaders to have a realistic figure to measure their team and project performance against".
It's about finding a place where all of this information can be consolidated and
referenced quickly.
The Synergy planning board for forecasting and resource planning have taken over from Cera Stribley's old spreadsheet system. This enables the resourcing and forecasting data to be accessed much more easily by everyone, and automatically calculate availability, and all those things that were previously calculated manually. The time savings are huge.
Solutions
Cera Stribley continues to learn. They're exploring Synergy's new features while managing the firm's exciting growth. They're building a growing team and continually developing staff's knowledge around processes and procedures, like how to get the most out of Synergy.
"That's why it's really important to us that everything is centralized — in one place, where everyone can access it. So we can make staff development and growth as quick and as easy as possible. Synergy is giving us that"
More time for growth, more time for learning,
more time for design. #Winning.